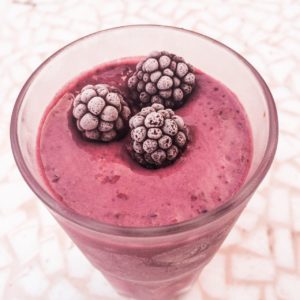 After a workout, it is important to eat a meal immediately or within two hours to replenish energy stores, to increase muscle size and/or muscle quality and to repair any damage caused by the workout.
Depending on what you ate before your workout, and how close to your workout you ate it, your window of time to eat post-workout varies.
If you're in a rush and don't have time to cook a meal, a smoothie is usually the best option.
Here is a great tasting recovery smoothie recipe:
½ scoop of high quality protein powder (this will be approximately 15 g of protein)
               -I recommend Iron Vegan Athlete's Blend
1-2 teaspoons greens powder (chlorella, spirulina, wheat grass or a combination greens)
1 ½ cups non-dairy milk (look for the unsweetened organic varieties or make your own) or organic dairy milk of choice.
               -This will be approximately 2-4 g carbs for dairy and nut based milks. Grain based milks will contain a                      much higher amount of carbs for this same portion.
½ cup organic fresh or frozen fruit, such as mixed berries (approximately 15 g of carbs)
1 small-medium sized ripe banana (approximately 26-30g carbs) or 1 cup of mango if you are like me and cannot tolerate bananas.
½ to 1 tablespoon of flax, hemp or coconut oil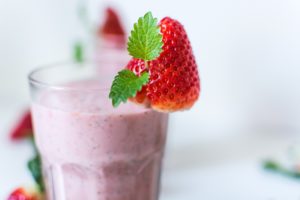 Please note, this smoothie contains approximately 420 calories so it is not meant to be consumed alongside a meal. Depending on what products you use, there will be approximately 19 g of fat, 45 g of carbs and 22 g of protein.