Looking for snack ideas for your teen athlete who is always on the go? These simple shelf-stable snacks can be packed in their backpack or gym bag.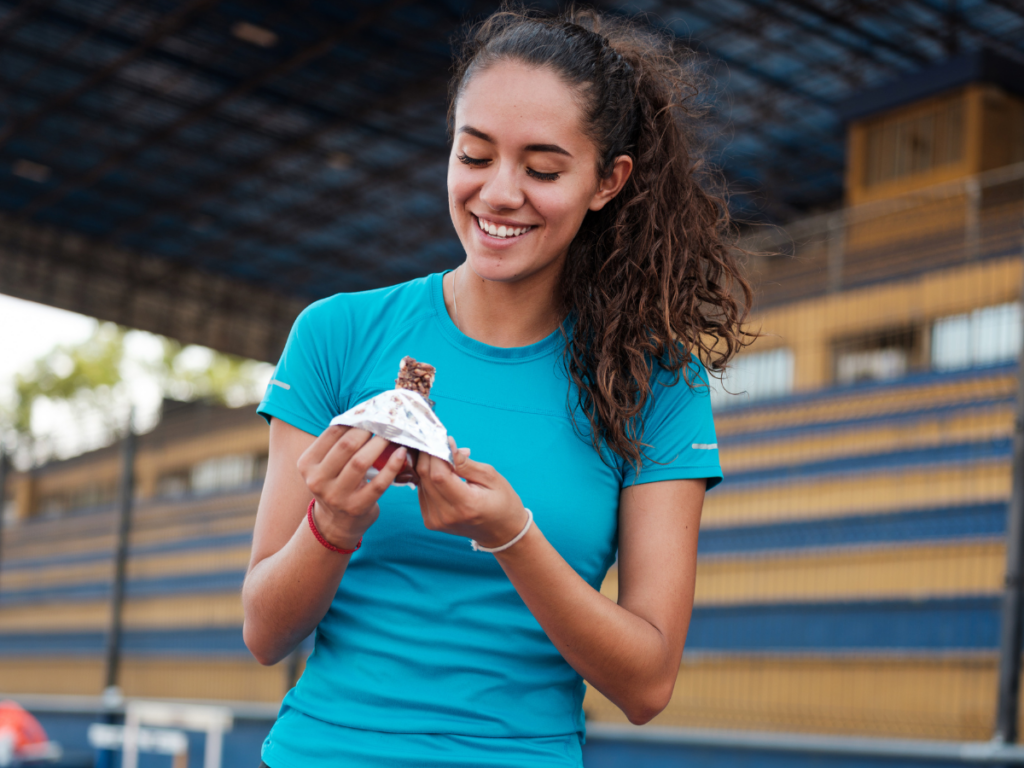 Some of the links in this blog post are affiliate links, meaning I'll earn a small commission if you purchase through these links.
Teen athletes are busy. Between morning training sessions, school, practices, and games, they're often leaving the house at 5 or 6 am and not returning until well past dinner time.
So how do you keep your teen athlete fed all day when they don't have access to a fridge or microwave?
Planning and preparedness are essential for athletes. I don't recommend relying on vending machines at school or concession stands at sporting venues when hunger hits.
A well-packed backpack or cooler bag stocked with tried and tested foods is a game-changer for athletes who are on the go all day.
Snacking Tips for Teen Athletes
Tip 1: Athletes Need to Eat Every 2-3 Hours
When teen athletes don't get enough energy from food to support their activity levels, they experience fatigue, heavy legs, poor recovery, and more.
Because teen athletes need to eat a lot – about every two to three hours – three meals a day just won't cut it.
Balanced snacks can be used to fill in the gaps between meals. Most teen athletes will need two snacks per day, but they may need more depending on their size, goals, and training.
Tip 2: Combine Protein with Carbs to Create a Balanced Snack
Snacking is more than just grabbing something quick to tide over hunger. Teen athletes should plan to eat balanced snacks that combine a protein-rich food with a carbohydrate-rich food.
Many snacks tend to be carb-rich, especially ones you find in vending machines or at concession stands. Pairing a protein-rich food with a carb helps to keep them feeling fuller for longer and helps to keep their blood sugar levels better balanced than having a carb food on its own.
Including a protein source with every meal and snack also provides teen athletes with a steady stream of protein throughout the day for optimal repair and growth.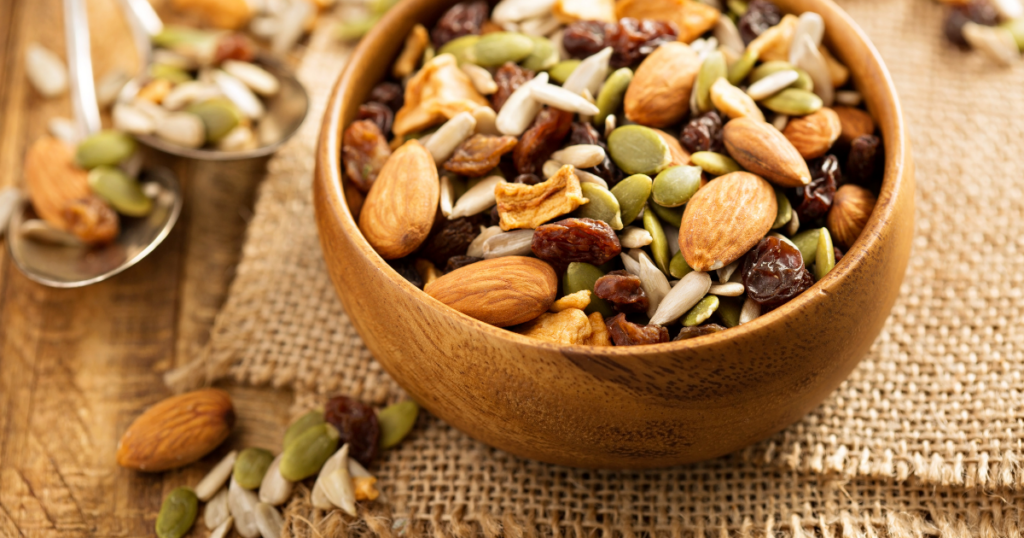 1. Trail Mix
While you can buy pre-made trail mix just about everywhere, including gas stations, I recommend making your own for a more cost-effective strategy. You can buy different ingredients in bulk and customize them to your teen's taste preference. Be sure to include different types of nuts and seeds and dried fruits like raisins, banana chips, or apricots to create a balanced snack. A sprinkle of chocolate chips or M&Ms is always a fun addition!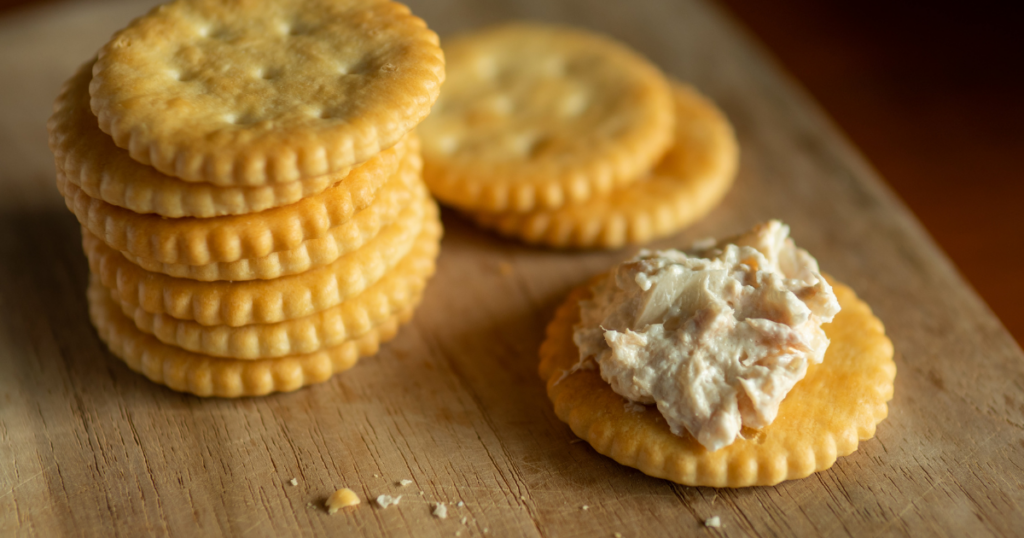 2. Tuna and Crackers
Canned tuna (or salmon or chicken), in its original unopened packaging, is a convenient and non-perishable way to get in a high-quality protein source at snacks or meals. Pair it with your teen's favourite crackers to create a balanced snack. Don't forget to pack cutlery to eat or spread the tuna.
I recommend CLOVER LEAF® Rip 'n Ready Pouch ™ of Yellowfin Tuna Pieces and Triscuit Original crackers.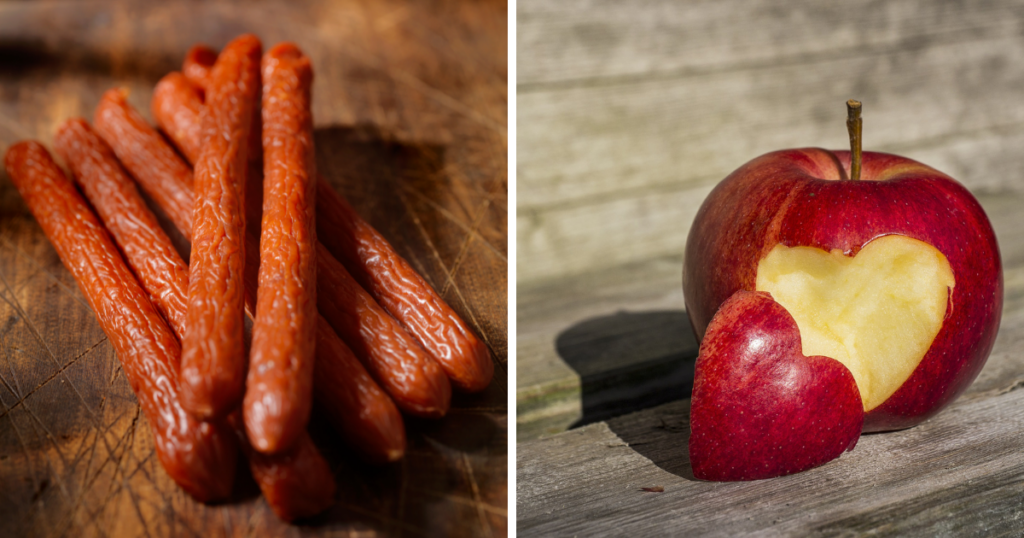 3. Meat Sticks and Fruit
Pepperoni sticks (and jerky) are another great protein option when your teen athlete is on the go. Look for beef or turkey products, as they have significantly less fat than traditional pork pepperoni sticks.
Some brands of jerky require refrigeration once opened, so read the label before buying to make sure they are truly a non-perishable snack option.
Pair pepperoni sticks with your teen's favourite portable fruit like an apple, banana or orange to create a balanced snack.
I recommend Noah Martin's Turkey Pepperoni sticks or CHOMPS grass-fed beef meat sticks.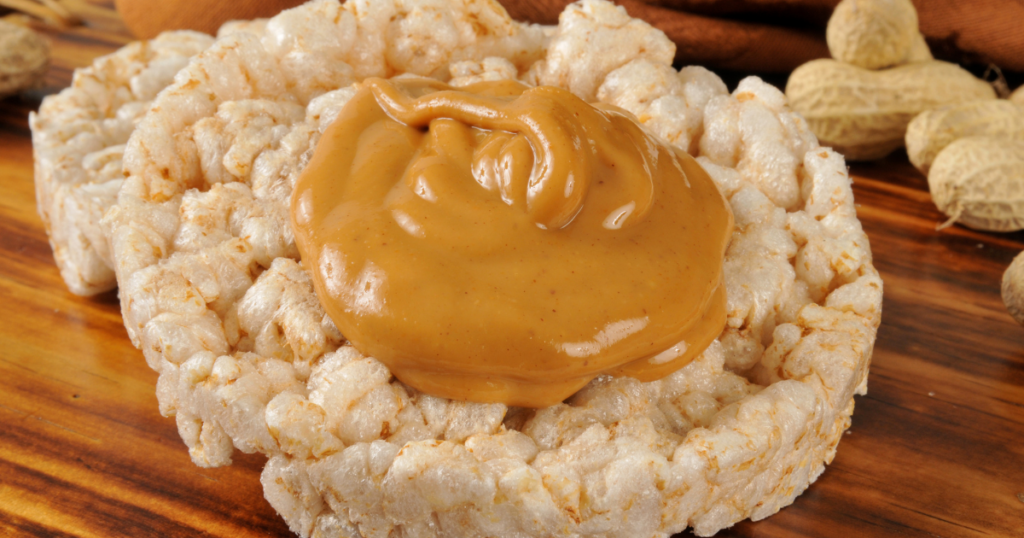 4. Peanut Butter and Rice Cake
Nut butter, like peanut butter or almond butter, is a delicious and portable protein source that can be spread on rice cakes, crackers or bread to create a balanced snack.
For athletes who are allergic to peanuts or need to pack nut-free snacks, seed butter like sunflower seed or pumpkin seed butter is an alternative option.
Not all nut butter is shelf-stable. Most all-natural nut or seed butter packages require refrigeration once opened.
Shelf-stable peanut butter can be portioned into a container, or you can buy single-serve packs of many popular brands.
If you're looking for all-natural nut butter, I recommend Justin's Classic Almond Butter or Honey Peanut Butter squeeze packs.
On the Go™ SunButter is a peanut-free option.
This 200-pack of Kraft Light Peanut Butter single serve is the most budget-friendly option.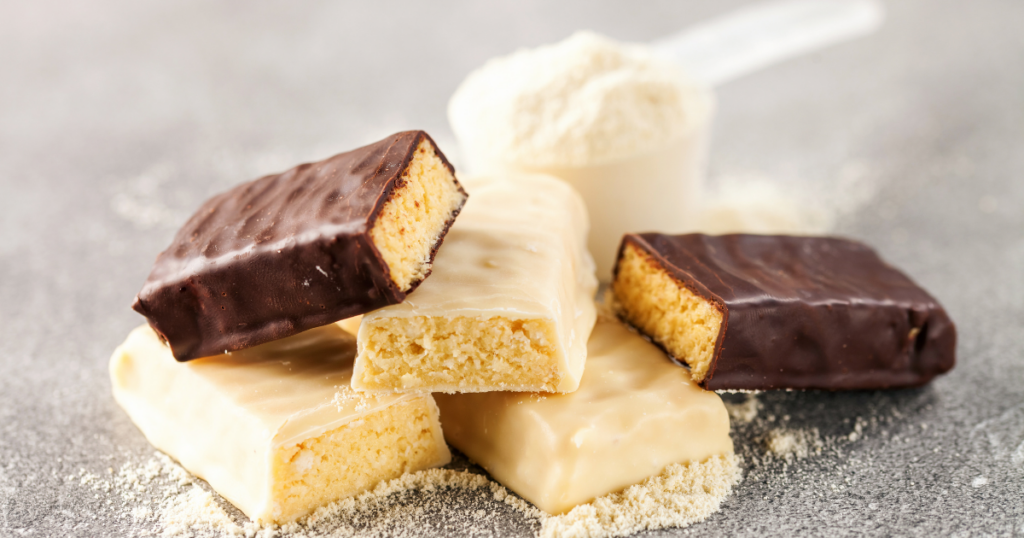 5. Protein Bar
Protein bars are another shelf-stable snack for teen athletes on the go. Not all protein bars are created equal though, so there are a few things to look out for.
Choose a bar with minimal added sugar, ideally less than 10 grams. Look for bars that provide a 2:1 or 3:1 ratio of carbs to protein, with at least 10 grams of protein, to create a balanced snack that fuels, repairs and rebuilds.
Many protein bars on the market are ultra-processed with dozens of ingredients. They're basically glorified candy bars. Look for whole food ingredients like dates, oats, whole grains, eggs, nuts or seeds.
I recommend RXBAR for teen athletes because they use eggs instead of protein powder, making them a whole food protein bar.
Let's Keep The Conversation Going
Do you have any questions or comments? I would love to hear them. My favourite place to connect is on Instagram.
You can also join my free community on Facebook: Sports Nutrition for Teen Athletes, to ask questions and get support from my team and me! I hope to see you there.