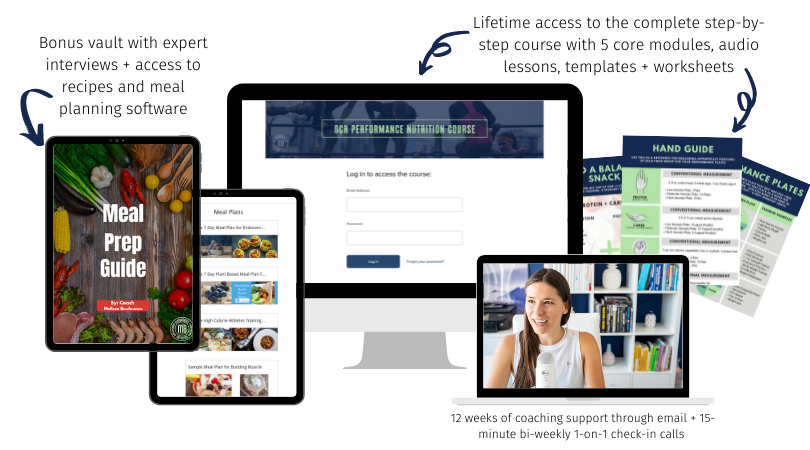 OCR Performance Nutrition Course 
In this 12-week coaching program, I help you fuel your performance goals and life beyond the finish line without counting calories, tracking macros or giving up your favourite foods. 
one time purchase
lifetime access to course material 
12 weeks of coaching support 
For obstacle course race athletes
"This course made me realize the importance of nutrition for athletic performance and how it can be the difference between standing on the podium or missing it." – Marcia C.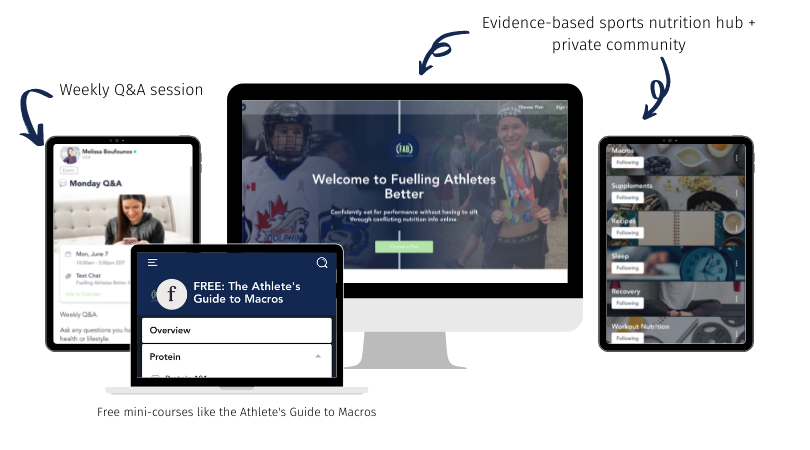 Fuelling Athletes Better Membership
FAB is an evidence-based sports nutrition hub and community for athletes who want to  confidently eat for performance without having to sift through conflicting nutrition info online.
Affordably monthly subscription

Access to exclusive content + articles

Weekly Q&A sessions

For all athletes 
"Happy to be here. Your advice is not only practical but grounded in science. As a dietitian with fitness goals, this is so important to me so that I can perform MY best – both in and outside of the gym!" Lisa S.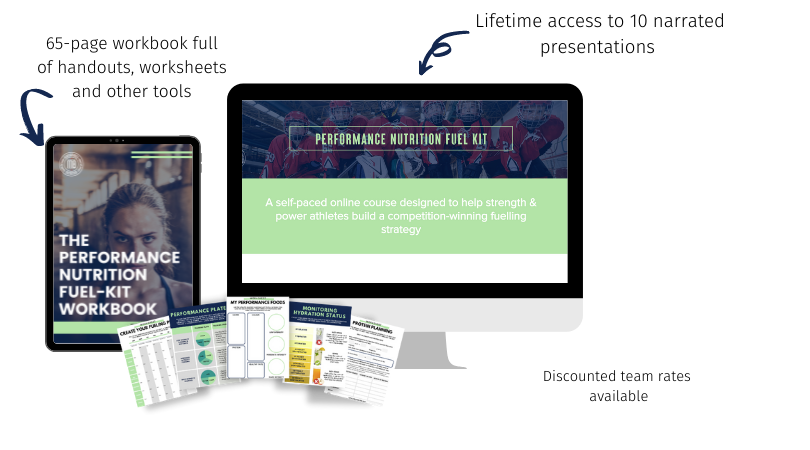 Performance Nutrition Course for Hockey Players
A self-paced online course to help hockey players build a game-winning fuelling strategy. 
One time purchase

10 narrated presentations 

A 65-page workbook full of handouts, worksheets and other tools

Team rates available 

For hockey players and other athletes participating in strength & power sports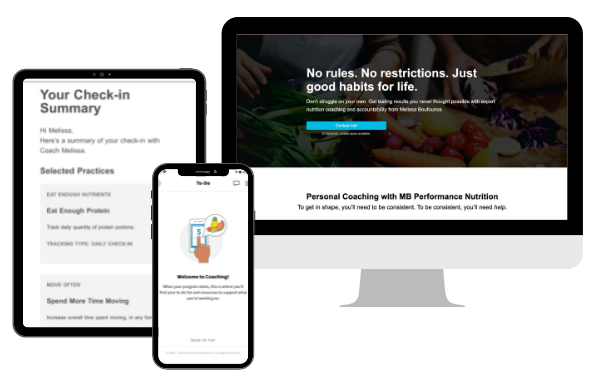 Personal Coaching
Build the habits you need to look and feel better for life with one-on-one personalized coaching powered by PN's ProCoach. 
Minimum 6 month commitment 

Simple practices, daily check-ins and coach support

Habit-specific nutrition content

This is not a performance nutrition course
"This program motivated me to reevaluate my day-to-day activities and food choices. Feedback was given quickly and in a positive manner. My entire family has benefitted as meals are more exciting and I feel better about achieving my goals." – Kelly B.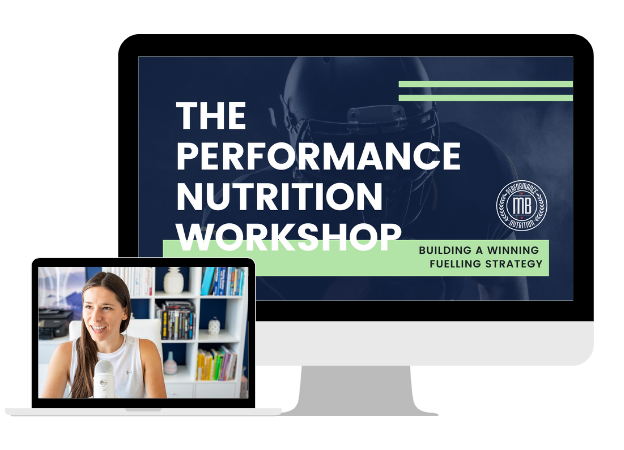 Virtual Nutrition Presentations
For hockey teams or running groups 
Customized for your team or group needs

60-minute presentation (or longer) 
Starting at $150 CAD 
Contact melissa@melissaboufounos.com 
Still Have Questions?

Let's Chat!